Christian brings global experience in sustainability strategies for social and environmental shared value.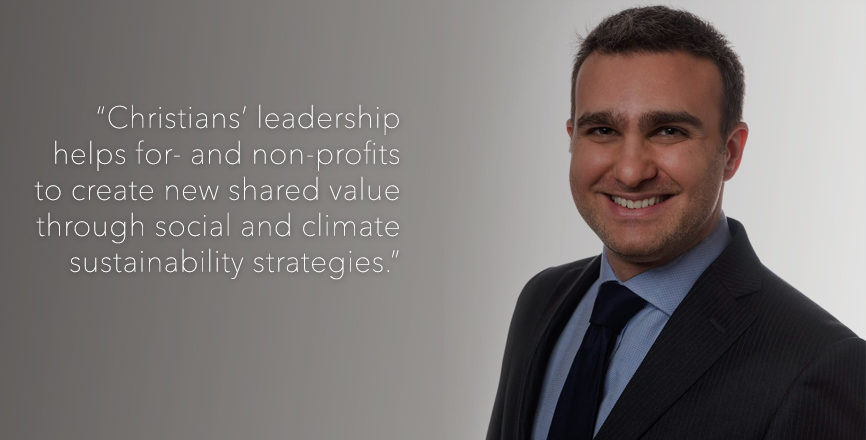 Christian brings over a decade of experience working with clients on sustainability strategies across multiple continents. From his tenure at the Inter-American Developmental Bank, Christian is recognized for having advised private companies in different industries – including agribusiness, textile manufacturing, aviation, higher education, tourism, and others – in Latin America and the Caribbean on how to best increase the climate and social sustainability of their business operations in order to create "shared value."
With a background in international development and a passion for fostering positive environmental and social impacts in our society, Christian's leadership helps for-profit and non-profit organizations create new opportunities and innovative solutions to sustainability goals and challenges. His expertise ranges from sustainability reporting and assessments to fundraising, from creating profitable partnerships for sustainable development to gender equity certifications. Christian can design CSR and shared value strategies for companies as well as circular economy programs with the surrounding communities in which they operate. In his most recent work, Christian has advised airport operators in Latin American countries and the U.S. on how to improve their waste management strategies in collaboration with their local communities and how to include their individuals in the airport supply chain operations.
Christian earned a Masters in International Relations and Economics from the Johns Hopkins University School of Advanced International Studies (SAIS) and a bachelors in political science from the University of Catania.