David is one of, if not THE, leading expert to organizations in Canada and the U.S. on climate-related and resiliency strategies, demonstrated by his selection as chair of the UN's Disaster Risk Reduction office supporting the private sector in Canada.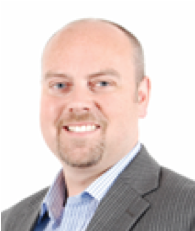 David is a climate and resilience specialist who helps organizations address their most important sustainability challenges through integrative solutions that transform conventional thinking and create sustained system value.
He is a sustainability and climate change leader and strategist with over 25 years of experience. He combines strategy, risk, finance, technology and operational experience with functional and analytical expertise in order to help organizations make evidence-based and economically rational decisions about allocation of scarce capital resources in order to optimize the shared business-society return on investment.
David is the National Focal Point and Chair of the United Nation's Office for Disaster Risk Reduction (UNISDR) ARISE Canada (Private Sector Alliance for Disaster Resilient Societies) initiative, recently chaired and was the lead technical expert to the G7 Investors' Global Initiative on Climate, and he was also the founder and first country director of the Carbon Disclosure Project for Canada.